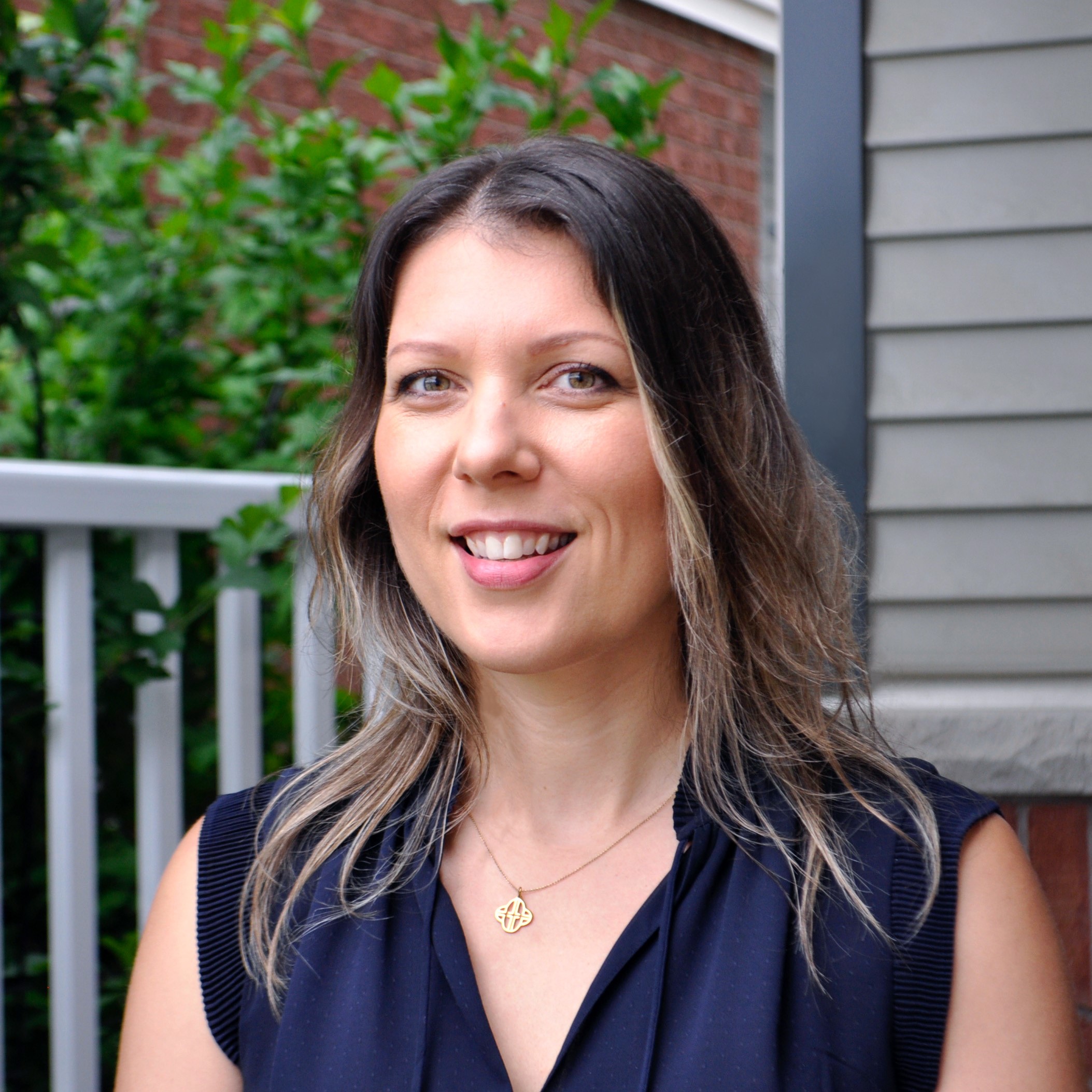 Leigh Shortill, MSc., BCBA
ABA Therapy Clinical Supervisor

Leigh has worked in the field of applied behaviour analysis (ABA) since 2007. Her career started working as an instructor therapist for families with children with autism, but her interest in this field sparked in elementary school volunteering as a reading buddy with a peer with Down Syndrome and continued to grow in high school working as a swimming instructor teaching private lessons to children with physical and developmental disabilities.

Since then, Leigh has earned her Bachelor of Arts in Psychology (Sir Wilfrid Laurier University), Graduate Certificate in Autism and Behavioural Science (George Brown College), and Master of Science in ABA (St. Cloud State University). Leigh is a Board Certified Behavior Analyst® (BCBA®), and is currently working towards her Ph.D. in ABA. Leigh not only values her own continued educational growth, but is passionate about teaching others as well. She taught at George Brown College for 5 years, and is qualified to supervise individuals pursuing their BCBA and BCaBA certification and to provide regular supervision to RBTs and BCaBAs.

Leigh is dedicated to providing an individualized learning plan for each client that is put together using evidence-based strategies and goals set by both the treatment team and the client's family. Leigh is the mother of an amazing 2-year-old son, and learned the importance of advocating for him early on. She currently resides in Whitby with her husband, son, and two dogs.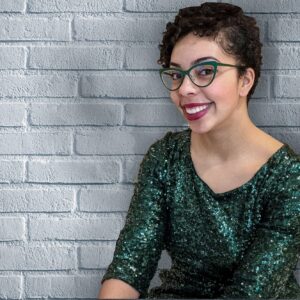 Adina Yankov, MPEd., BCBA
ABA Therapy Clinical Supervisor

Adina has worked with children on the spectrum and with varying diagnosis since 2013! She has worked exclusively in the field of ABA for 8 years, and has focused the last 5 year specializing in naturalistic developmental behavioral interventions and parent-coaching. She understands how challenging this journey can sometimes feel to navigate, and is passionate about supporting you and your child's development every step of the way, as a Board Certified Behaviour Analyst with a Masters in Professional Education.

Her therapy and supervision style uses principles of ABA in a natural setting, incorporating learning opportunities in daily routines, play skills, music/dance, functional living skills and preacademic skills! Using principles guided by the Early Start Denver Model and ACT. She supports families and caregivers in becoming play and learning partners for their young learners to attain skills they need to be successful throughout their daily lives, effortlessly.

Outside of her practice, she lives in Oshawa with her husband, and adorable "Pomsky" pupply, Chabsie. She loves to explore the vast hiking trails in Durham Region, cooking and travelling (pre-pandemic of course, but hoping to get back soon!).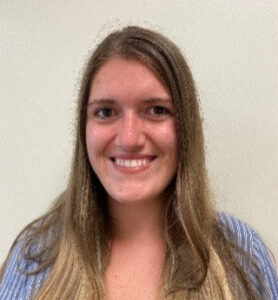 Sarah Unterlander, MA., BCBA
ABA Therapy Clinical Supervisor

Sarah has been in the field of behaviour analysis since 2014 and is very excited to be working with you!

She started her journey at Brock University, where she received her Bachelor of Honours in Speech and Language Sciences. After volunteering with a Speech Therapist in early intervention procedures for families with children recently diagnosed with ASD, she knew her future was going to be in helping families with children with autism.

She received her post graduate certificate in Autism and Behavioural Sciences at George Brown College in 2014, and she has worked in various settings as a Behaviour Analyst. In 2022, she finished her Master of Special Education with a concentration in Applied Behaviour Analysis at Arizona State University and became a BCBA soon after.

She enjoys working with families to select individualized goals for their children to create socially significant gains for them. She believes in the value of family coaching, and integrating multiple professionals to create a treatment plan that is specific and beneficial for everyone.

She enjoys travelling, cooking, and obsessing over her dog, Charlie. She was very fortunate to live in different countries growing up (Scotland, Venezuela, Trinidad, and Indonesia), and she loves learning about different cultures!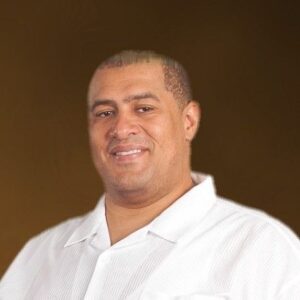 Adrian Spence, M.ADS, BCBA
ABA Therapy Clinical Supervisor

Adrian graduated with a BA with honours in Psychology from York University in 2002. Adrian has an extensive background working with children, youth and adults with a mental health diagnosis, developmental delay, learning disability or a diagnosis of ASD. In order to develop his skills in applied behaviour analysis (ABA), he returned to school and received an advanced diploma in Behavioral Science Technology in 2010 at George Brown College and then completed a Masters of Applied Disability Studies at Brock University in 2020. Adrian is a Board Certified Analyst (BCBA).

His interests include college football, fishing, bbqing and being with family and friends.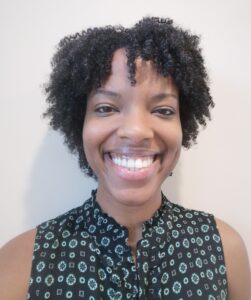 Charla-Maye Cooper, M.H.Sc. SLP, Reg. CASLPO
Speech-Language Pathologist

Charla-Maye is a registered speech-language pathologist with more than 4.5 years of clinical experience. She completed her Master's degree at the University of Toronto in 2016 and began her professional career in British Columbia in 2017. Her clinical experience includes working with both adults and children and in a broad range of areas including: language facilitation, fluency, speech sound disorders, swallowing, acquired language disorders, Augmentative and Alternative Communication (AAC), social skills development, apraxia of speech, and accent reduction.

She has received additional training in Lidcombe through the Montreal Fluency Centre for children 6 and under with fluency disorders and in the Comprehensive Stuttering Program through the Institute for Stuttering Treatment and Research(ISTAR) for school - aged to adult clients. She is also trained in PROMPT level 1 to support clients with motor speech disorders and is certified by Hanen for "More Than Words" and "It Takes Two To Talk."

Her interests include theatre, dance (ballet), travelling, and family!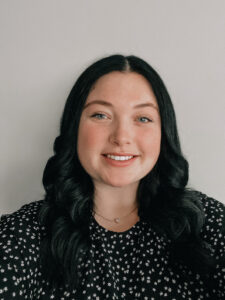 Rebecca Davis
Behaviour Therapist

Rebecca Davis has worked as a Behaviour Therapist since 2022. Rebecca completed her undergraduate degree in Psychology with a Health and Well-Being specialization at Trent University. She has always had hopes to help others and assist with the use of her education and love for children. She would like to continue her education in the future by obtaining her Masters degree.

Rebecca has a love for animals, enjoys the company of her dog and horse, as well as spending time with friends and family.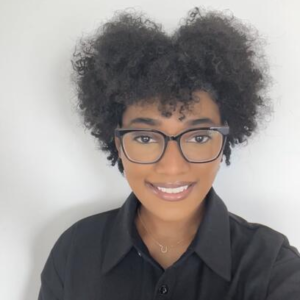 Tori Belcher
Behaviour Therapist

Tori Belcher has graduated from the University of Toronto with an Honours Bachelor of Science Degree in Psychology. She loves helping others and always strives to do her best in any situation. After volunteering in early intervention procedures for families with children recently diagnosed with ASD, she knew that would be her career path. Tori will be applying for her Masters in the year 2024 to further her education.
Kemi Sharaf
Behaviour Therapist




Lyshana Callender
Behaviour Therapist




Serena Wahl
Behaviour Therapist